We Are Here For You.
By Giving Back.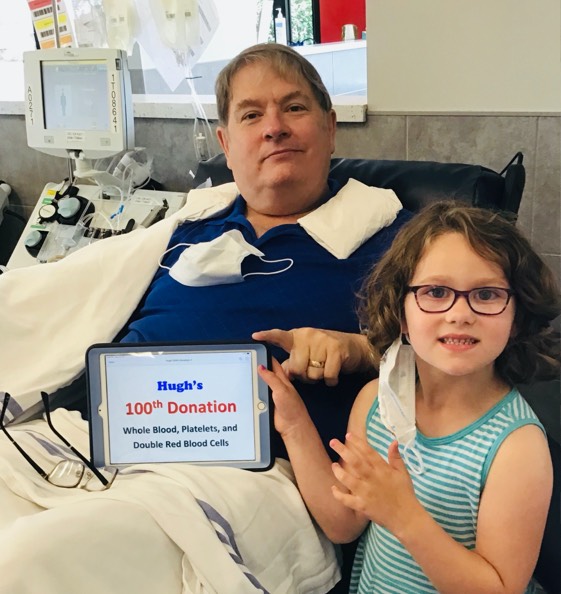 As the largest not-for-profit health insurer in Missouri and the only not-for-profit commercial insurer in Kansas City, Blue KC has spent more than 80 years investing in our community. And 2020 was no different. Even when COVID-19 was taking much of our time and energy, our Community Investment Team was working hard to ensure the needs of our non-profit partners were not forgotten.
As the impact of COVID-19 began to spread and the world began to shut down, non-profits quickly realized events they depend on for significant funding would have to change or be canceled entirely. Blue KC has a long history of support for fundraising events throughout our region and we vowed to continue our support. As a result, we supported more than 250 events, even when there was no event to attend.
In 2020, through Blue KC grants and employee fundraising we gave Harvesters over $75,000 allowing them to provide more than 200,000 meals from our donations alone. We also gave $100,000 to Kanbe's Markets, an organization working to provide innovative food delivery systems that are more inclusive, enhance small businesses and empower individuals to make healthy choices. These funds helped to install 10 new Healthy Corner Store locations, providing fresh produce in food deserts and increasing access to these items for over 45,000 Kansas Citians. These efforts are part of our continued commitment to addressing food insecurity in the Kansas City area with our Well Stocked program. We know that access to nutritious food is key to a healthy community and Well Stocked is our way of supporting the organizations who work to provide meals and food for the 350,000 Kansas Citians who don't know where their next meal will come from.
In addition, our employee cafeteria, the Live Blue Kitchen and Café, under the leadership of Chef Kyle Williams, worked to create more than 40,000 healthy and delicious meals with ingredients donated and their time paid for by Blue KC. Not only did this get meals to people in need, it allowed Chef Kyle and his team to remain employed and doing meaningful work while many service industry workers were facing unemployment.