We Are Here For You.
COVID-19 Response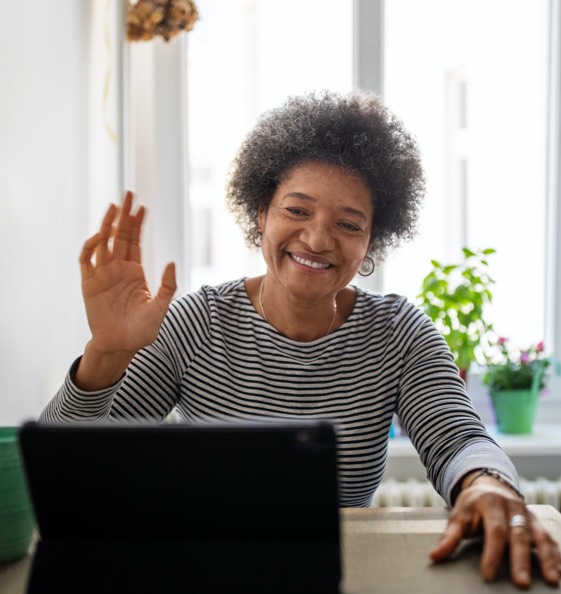 When the pandemic hit, Blue KC responded quickly to make changes to ensure the health of our members, the good of our community and the safety of our employees.
Ensuring Member Care
In response to the pandemic, in mid-March, Blue KC announced all member cost sharing and copayments for inpatient hospital admissions due to COVID-19 would be waived. In addition to this expanded coverage, we took additional measures to assist our members and providers through this unprecedented time, including:
Waived cost sharing for COVID-19 testing including the related office visit and related services.
Waived early medication 30-day refill limits.
Expanded access to in-network telehealth for all covered services and no member cost sharing for virtual office visits and behavioral health therapy.
We also enhanced our telehealth offerings to support members' health and wellbeing when being in crowded public areas was not only anxiety producing but could be dangerous. Members could use the Blue KC app for virtual care visits or connect with in-network providers for virtual, telephone, email or text visits for medical services and behavioral health therapy at no cost.
In addition, employees throughout the company worked on solutions to address member issues that increased as a result of the pandemic. As an example, the Community Health Team worked with Mid America Regional Council's Community Health Workers (CHWs) to build life-saving programs for members directly affected by COVID-19.
In less than two months, CHWs checked in on 670 COVID-positive members, screened 262 members for social needs, and built plans of care with 52 members who needed additional support. Addressing complex social needs, they connected 19 families with home-delivered meals, referred eight families to Nurse Case Management, and helped 51 members get help from Mindful Advocates. CHWs also assisted members by helping them avoid utility shut-offs and in finding primary care providers.