We Are Here For You.
Today. Tomorrow. For Good.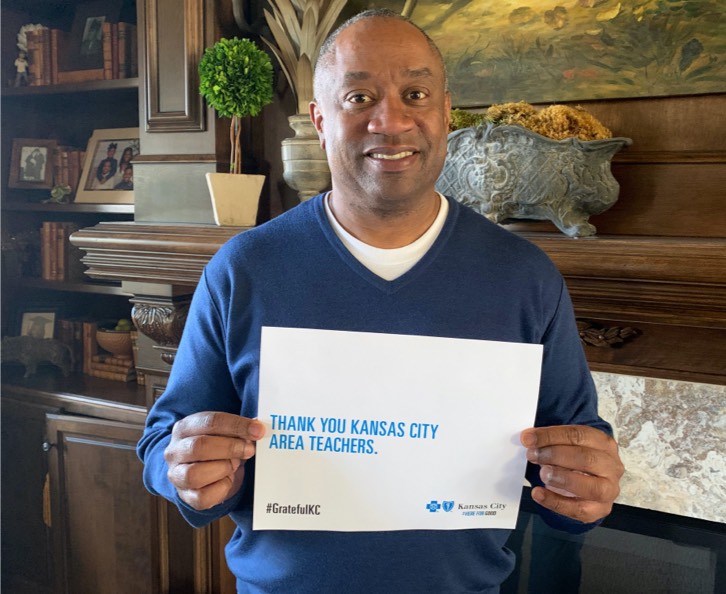 We're still too close to 2020 to know how we'll remember it. The history books have yet to be written and we have yet to create the stories we tell our families, our friends, and most importantly, ourselves.
We know it was a year where everything changed overnight but the days all seemed the same. A year when we needed support more than we ever had. A year an invisible enemy kept us six feet away from those we love the most.
How we built upon existing tools and adapted to support our employees working remotely. The resilience our children and teachers showed when they were forced to learn in ways they had never been taught. The technologies medical professionals employed to keep their patients safe. The partnerships formed by community leaders to ensure our community would be positioned for the inevitable "come back."
At Blue Cross and Blue Shield of Kansas City (Blue KC), our 2020 story is about finding solutions to address members' healthcare needs, making a difference for our constituents as we all navigate the evolving healthcare landscape, and investing in our community. Because even as everything changed, our focus never wavered.
We Are Here For You. Today. Tomorrow. For Good.