We Are Here For You.
With Award Winning Customer Service.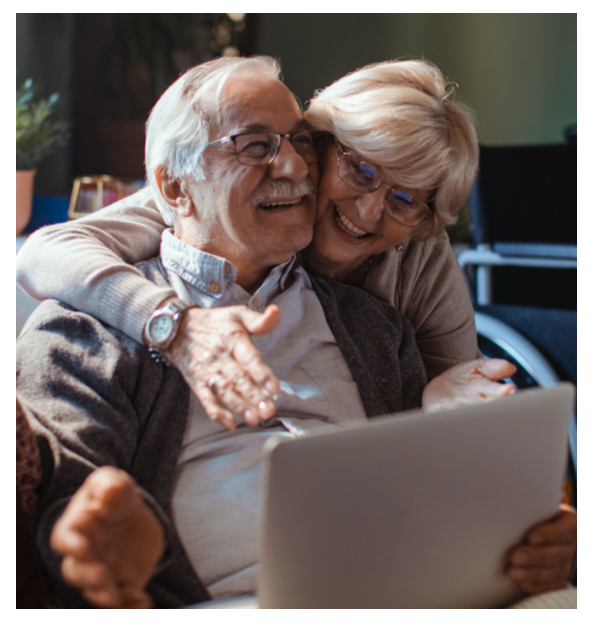 At Blue KC, we have long recognized the importance of superior customer experience and finding personalized solutions to improve the quality of healthcare while working to keep healthcare costs as low as possible for our members.
Our employees are committed to ensuring excellent customer service at all levels throughout the organization. This commitment ensures we remain focused on making our members' healthcare journeys easy in an environment that can be complex. In 2020, our team was recognized in multiple ways for the work happening every day to deliver on that commitment.
J.D. Power Award
Every year, the J.D. Power Award measures customer satisfaction with commercial health plans in 21 geographic regions across the United States. In 2020, Blue KC was among the highest-ranking health plans.
Blue KC ranked number one in Overall Customer Satisfaction among health plans in the Heartland, according to its J.D. Power 2020 U.S. Commercial Member Health Plan Study. Our members awarded us a score 14 points higher than the regional average for key factors such as coverage and benefits. The results were based on a study measuring member satisfaction, examining six factors: billing and payment, cost, coverage and benefits, customer services, information and communication, and provider choice.
"We have our members to thank for recognizing Blue KC with this ranking particularly during this turbulent time in healthcare," Erin Stucky, Blue KC President and Chief Executive Officer said. "Every individual on the Blue KC team is committed to delivering on our mission to provide affordable access to healthcare and to improve the health of our members. This award is a testament to their efforts to keep our members at the center of healthcare."
Service Quality Management Group Recognitions
Blue KC's call center and customer service representatives were also honored by the Service Quality Management (SQM) Group, a leading North American customer experience research, consulting, and performance award firm.
In recognition of our commitment to customer service, our commercial call center received SQM Group's World Class First Call Resolution (FCR) Certification for 2020. Based on voice-of-the-customer survey results, the World Class FCR Certification is awarded to contact centers nationwide on the basis of 80 percent or more of customers having their issues resolved on the first call for at least three consecutive months.
Blue KC was additionally recognized with the following awards from SQM:
First Call Resolution Improvement Award: Increasing first call resolution rating for our Federal Employee Program (FEP).
Highest Employee Experience by Industry Award (Healthcare): Having the highest employee ratings for overall experience working at the contact center of any other competitors within the healthcare industry.
World Class Employee Experience Award: Having a majority of employees rate their overall experience of working in the contact center at the 'very satisfied' level. Call center eSat (employee satisfaction) performance for Blue KC ranked at 75 percent compared to the average call center at 44 percent, and 80 percent of the Blue KC call center staff would recommend Blue KC to others as a good place to work compared to the average call center at 53 percent.
Best Practice Award for Quality Assurance Program: Maintaining or improving first call resolution and customer experience performance as a result of our Guide to Mentoring Program best practices. The Guide to Mentoring Program is a standardized coaching approach created by Blue KC allowing the Quality Assurance team to provide consistent feedback using a standardized process to coach new hires and anyone needing a little extra boost, while also allowing for customization based on the individual needs of the employee.
"Superior customer service is one of the things that sets us apart from our competitors," said Ron Rowe, Blue KC Senior Vice President and Chief Operating Officer. "I'm very proud of the entire team for going above and beyond to meet the needs and surpass the expectations of our members."
North American Customer Centricity Awards
At the 2020 North American Customer Centricity Awards, Blue KC's dedication to customer experience was recognized with first place awards in two categories, "Best Customer Experience Strategy" and "Customer Centric Culture". The event, run by ARCET Global, focuses on sustainable customer centric business practices through training and customer experience programs.
Blue KC is dedicated to helping members navigate the entire healthcare journey, making a simple customer experience top priority for every department. The combination of culture, measurement, customer understanding, and improvement guides Blue KC's customer-centric strategy with a focus on simplicity to build loyalty and trust in Blue KC as a health partner.
"Customer experience is a proven business strategy," said Jenny Housley, Senior Vice President and Chief Marketing Officer at Blue KC. "Companies that put customer experience at the forefront have consistently higher loyalty than companies that prioritize internal goals. This requires buy-in at every level and in every department. We have that at Blue KC."