Spira Care
The first chapter of changing healthcare
In 2018, the Spira Care story came to life. What started as a bold initiative to create a simplified healthcare experience for members—one that put them at the center of everything—became a reality as we opened the doors to the Shawnee and Olathe Spira Care Centers.
Based on our clients' feedback, it's fair to say the reaction has been positive.
"It's the first time I've had employees excited about going to the doctor," said Amy Willyard, Human Resources Director for Mortgage Lenders of America. "I've been doing HR for 25 years and I've never had employees come back and brag about our health plan."
While this sort of response has helped validate our initial plans, we look to the data to tell us if our new approach to healthcare is working. And there's good news on that front as well.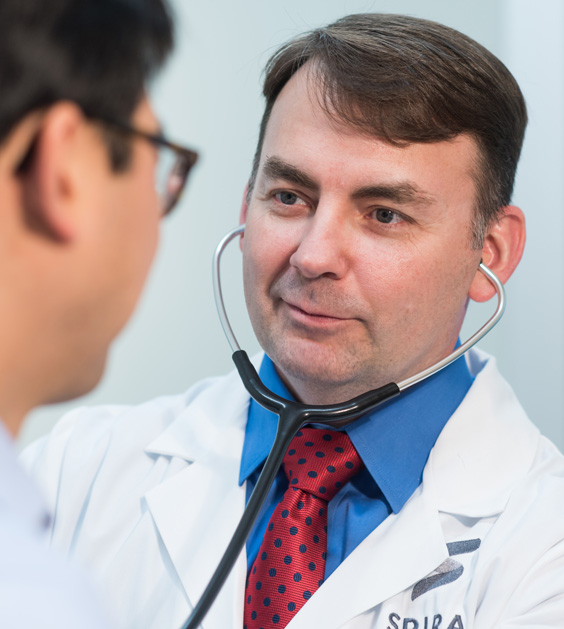 In Spira Care's first year, we've seen substantial decreases in acute admissions and emergency room visits. We've seen an increase in primary care visits and a corresponding decrease in specialty care visits. In just one year, Spira Care has been able to deliver total cost of care savings. Although it's preliminary, that's real cost savings for clients and members.
"Our primary care visits are up, but we'll happily make that tradeoff because it's all about getting the right care delivered at the right time and the right place," said Dave Olson, Blue KC Vice President of Business Development. "By investing in primary care, we're able to give the member a better experience and reduce the total cost of care."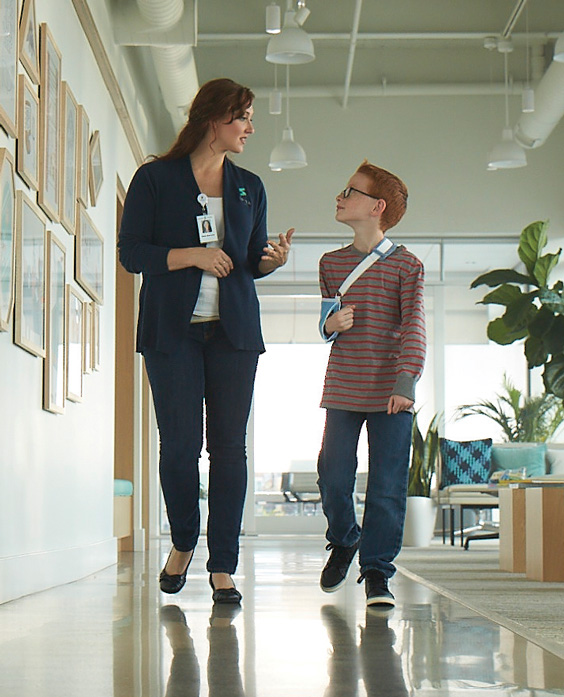 A New Approach to Primary Care
One of the benefits of starting the Spira Care story from a blank page was that it enabled us to completely re-envision what the healthcare experience could look like. For starters, we combined primary care with health insurance to simplify the member experience, making it more personal and affordable.
We also integrated behavioral health consultations into our primary care offering. By bringing medical and behavioral health services together under one roof, chronic conditions like diabetes, asthma, obesity and cardiovascular disease can be managed more holistically to achieve better health outcomes and improve quality of life.
"We recognize that many chronic diseases have coexistent behavioral health components to them. By focusing on both components, we can make a real difference in people's lives," said Dr. Greg Sweat, Senior Vice President and Chief Medical Officer.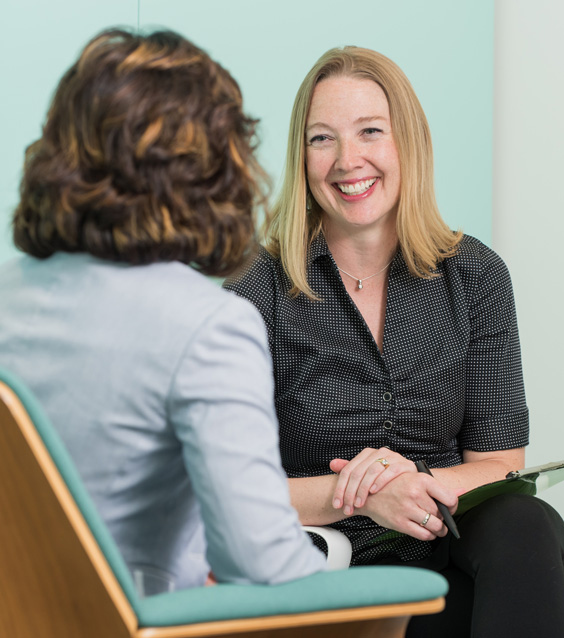 The Care Guide Difference
We know the healthcare landscape can be confusing. So, we asked ourselves what it would look like if members had someone in their corner, ready to do things like explain benefits, answer questions, help make appointments and find in-network specialists. With Spira Care, we've empowered people to do just these things. We call them Care Guides, and we think of them as a member's healthcare partner.
Since Spira Care is a unique combination of both care and coverage under one roof, we have Care Guides that come from varied backgrounds. Some are registered nurses who can help members understand what type of visit is appropriate for their needs. Some have extensive backgrounds in health insurance and can provide expert help when explaining benefits and plan details. All of our Care Guides share a passion and enthusiasm for going above and beyond to help each and every member. It's one of the many things that makes Spira Care unlike any other healthcare model.
I've been doing HR for 25 years and I've never had employees come back and brag about our health plan."
Amy Willyard, HR Director, Mortgage Lenders of America
The Story Continues
The momentum of the first year has positioned Spira Care to grow exponentially in the future. As Dr. Sweat said, "We will continue to evolve Spira Care to meet the needs of our members."
In the second half of 2018, Spira Care expanded its footprint by building three more Care Centers. The Crossroads, Lee's Summit and Liberty locations, which opened on January 2, 2019, represent the next chapter for Spira Care and allow us to tell this success story to members throughout the greater Kansas City area.